A place of hope for children undergoing treatment for cancer
Our support gives them the best chance of fighting their illness
Email admin@stjudechildusa.org
115 E State Avenue, Phoenix, AZ 85020 USA
Support St. Jude India ChildCare Centres USA when you shop on Amazon.com
A registered charity on smile.amazon.com
The primary aim of St. Jude India ChildCare Centres USA (SJICC USA) is to provide a tax-effective way for residents and taxpayers of the USA to make donations to charities in India that meet our goals.

Many needy children come from all over India to major cities, such as Mumbai, for cancer treatment which last for months. Whilst the treatments themselves are funded by the generosity of various charities, housing for these very sick children is a real, and often insurmountable problem. Several of these children end up on the streets, living in dirt and squalor. Their survival rate is very poor as their immune systems are already compromised by chemotherapy.

Our aim is to raise funds for such organizations as SJICC India, that provide:




This makes all the difference in the outcome of their cancer treatment. The existing centers have greatly increased the success rate and the chances of survival of these children. SJICC USA supports St. Judes in India in its fundraising efforts.
SJICC USA raises funds in North America in support of charities in India with an excellent record of governance, transparency and impact. THese charities provide much needed care for sick needy children.

SJICC USA can provide a tax-effective way for residents and taxpayers of the USA to make donations to fund grant applications submitted by charities in India that meet our goals. Our current focus is to fund St. Jude India ChildCare Centers in Mumbai, but we have the flexibility to support allied charities in India that have adopted a model similar to that of St. Judes(www.stjudechild.org).
A group of concerned individuals who wish to make a difference to children suffering from cancer in India set up SJICC USA as a registered charity
Having a child diagnosed with cancer is one of the most traumatic events that can happen to a family and may cause a significant emotional and financial burden. St Jude India ChildCare Centres (in India) provide a holistic care model that looks after every need of the child and parent. They are currently present in 9 cities with 37 Centres:
| City | Centres |
| --- | --- |
| Chennai | 2 |
| Delhi | 4 |
| Guwahati | 2 |
| Hyderabad | 1 |
| Jaipur | 3 |
| Kolkata | 3 |
| Mumbai | 19 |
| Varanasi | 1 |
| Vellore | 2 |
Children Admitted Since 2006
Anupama Dani
Anupama Works towards finding donor support for SJICC USA in the Bay Area in California. She has looked after a cancer patient. She grew up in Mumbai, and has lived and worked in several other countries, mainly helping to raise funds for charitable causes. She now lives in the US.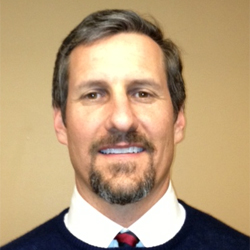 Charlie Hilsabeck
For the past ten years, Charlie has served as a volunteer for a variety of non-profits serving the needs of children both in the US and abroad. A financial officer with the regional US subcontracting construction firm of Kenyon Companies, Inc. Charlie is a certified public accountant licensed in the state of AZ and is a member of the AZ State Society of CPAs. After graduating from Tulane University's A.B. Freeman School of Business, he worked with the Big Four firm of Ernst and Young, LLP in their healthcare audit practice.
Nishad Somalwar
Nishad is actively involved in fundraising and in building awareness for SJICC USA. Nishad is passionate about Giving and is deeply involved with other charities too. Nishad is an electronics engineer from Sardar Vallabhbhai National Institute of Technology (Surat, India) and he did his Master of Management Studies from Jamnalal Bajaj Institute of Management Studies (Mumbai, India). Nishad lives in San Jose, California with his family and he works for a Technology/ Consulting major.
Trishna Dey
Trishna's passion is centered on providing healthcare solutions to under-privileged populations across the globe. Her experience at NCI/NIH (USA) and at TMC/SJICC (Kolkata, India) deepened her commitment in inculcating educational and awareness campaigns in cancer prevention to dispel the prevailing stigma of hopelessness and despair when diagnosed with cancer, with special emphasis on women and children. Trishna will be involved in increasing the visibility of SJICC-USA to create a donor base in the US (East Coast) to facilitate more St. Jude Child Care centers across India.
Please feel free to contact us regarding any queries or comments. Let us know if you want to volunteer with us. We will respond to you soon.